Enrichment programs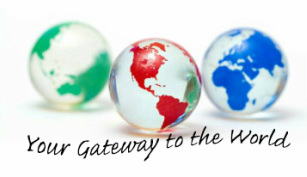 TOTAL IMMERSION US STUDY PROGRAM
Merit International School of Languages offers a four-week total immersion program for 13-17 year-old students. Students applying to this program must have at least an intermediate level of English language proficiency. Students accepted into this program study all four skills of the language. However, emphasis will be placed on both oral and written communication.

A 'homestay' is a cultural immersion opportunity for students to experience American life within a family environment. The student lives with a pre-screened family, and is provided with meals and limited transportation.

This wonderful experience will allow the student to continue to improve his or her English through daily interactions. Additionally, they will be engulfed in American culture by participating in daily and special activities with the school and their host families.

Students will attend classes at Merit ISL from 9 am to 1 pm Mondays through Fridays. During the rest of the day, the students will participate in activities with their host families, and share experiences with their host brother and/or sister and new friends they are sure to meet.

Students applying to this program must complete an application form and show that they are ready, academically and emotionally, to embark on such an enriching experience abroad. Students that are not ready and do not show the necessary maturity level will not be accepted. Parents and students will have to sign the required forms and prepare necessary documents before the final admission process is completed. Please email or call for more information.

The complete package includes airport pick-up and accompanied drop-off, living accommodations with host families, classes, field trips, and much more. Students will require spending money for miscellaneous activities, and are responsible for their own air transportation to and from the US, as well as medical insurance. Cost: $6,000. Please note that prices may vary according to the time of year.

Academic Assistance for University Students
Students whose first language is not English, and who are enrolled in one of the local universities in South Florida, can benefit from a one-on-one assistance program. The teachers at Merit ISL review reading material with students from classes they take outside of our school, and assist with writing assignments and test preparation as needed. Additionally, instructors at Merit ISL can assist you by providing feedback and advice as you work on your writing assignments.

Intensive Homework Assistance Program (Reading and writing for school-age children)
Language Disability or Learning Disability? Students with special language or academic learning needs will find the individualized instruction needed to succeed - Merit International School of Languages will accept students who require extra assistance in their regular studies in order to keep up with their peers. Homework assistance and reading instruction are offered.

Is your child experiencing difficulty in school? Does he or she hate going to school because they know they are behind other children? Has the teacher called you to discuss your child's progress? Allow one of our experienced teachers to give you a true assessment of your child's potential, and give us the opportunity to enhance his or her academic experience.

On-line Instruction - Would you like to get a jump-start on your English Instruction? If you are planning to come to the US to study but have not yet made plans, or you cannot immediately get away, join one of our on-line courses that can be customized for you alone. We can also undertake group lessons for your organization. Our instructors have extensive experience in delivering instructional material through the internet and they confidently state that students reap numerous advantages from our on-line programs.

*Conversation Partner Program - This is a completely free service
A unique opportunity for students enrolled in our programs to practice their newly acquired skills with native English speakers. Merit ISL will partner students with native speakers who might share the same interests to talk and discuss issues of common interest.

---